Rob Brosh - Drumset Lessons and Music Ensemble Program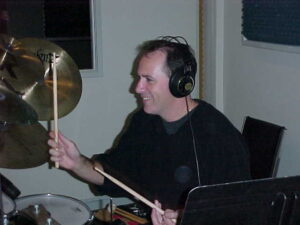 DRUMSET TEACHING APPROACH:
Rob has studied with an incredible Who's Who's of world class drumset teacher/performers including; Adam Nussbaum, Gary Chaffee, Alan Dawson, Bob Moses, Ed Uribe, John Riley, and Vanderlei Pereira, and more…
From beginning students to the most accomplished and advanced students, Rob teaches many of the concepts and methods of the above mentioned drumming greats!
Rob teaches all music styles from rock and pop to jazz and funk and many Latin styles such as Brazilian, Afro-Cuban and West African drumset feels.
ACADEMIC TEACHING BACKGROUND:
Dr. Robert Brosh has been a college music history and drumset faculty professor at a number of colleges and universities for the past 30 years including: Rowan University, Temple University, The New School (in New York), The University of the Arts, and Rowan College at Burlington.  Rob has taught Rock History, Popular Music History, American Music History, World Music, and Jazz History courses.   
PERFORMANCE CAREER:
Rob plays drumset in many musical styles and various percussion instruments from around the world. Rob has worked the showrooms in Atlantic City for numerous musical acts and he has led the Loose Cannon Band and co-lead The Live Wire Band throughout the Philadelphia/New York areas.  Rob also playing in a popular Jimi Hendrix tribute band called Hendrix Resurrection  and with The Matt Adams Band. As a composer, Rob has published a number of jazz/New Orleans funk compositions and has written extensively for the medium of drumset duets with his innovative duo ensemble DrumSquared.
Check out the follow video playlist of Rob Brosh (and Company) live performances!
Rob Brosh Drumset Performance Playlist